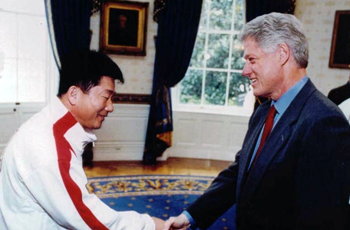 Young In Cheon Taekwondo
HOME OF THE HEAD COACH FOR THE 2000 USA TKD OLYMPIC TEAM
Grandmaster Young In Cheon has been teaching in Diamond Bar for over 26 years! We use Taekwondo as a tool to promote a more positive and healthier lifestyle in each student. Our instructors make each class a positive learning environment while instilling the old traditional values of respect and  discipline. Improved Discipline, Confidence, Mental Alertness and Goal Setting Skills are some of the positive results of a dedicated Taekwondo student. Here at YIC Taekwondo we look forward to working with all students of all ages to help develop a healthy body and strong mind.
Programs | Lessons
Taekwondo is the way of the fist and foot. A martial art that dates back over 5,000 years to it's origin in Korea. Over the years it has become the most widely practiced martial arts. In the year 2000 it has become an official olympic sport. Here at Young In Cheon Taekwondo we try to instill the knowledge of Taekwondo into our students in a positive yet disciplined environment.
My 2 kids (boy and a girl and they're 4.5 years old) started tiny tigers in June 2015. They both were soooo pumped to start, but on day 1, they both got cold feet and just watched from the sidelines. I would still take my kids 2 times a week and even though they watched from the sidelines, Master Alan would be so attentive to his tiny tigers class (he is so patient.. Idk how he does this) and make the class fun that my kids finally decided to join the other tiny tigers. They just completed their first belt testing on 8/29 and I was so proud to see them do sooooo well (I'm not just saying this because they're my kids, but they truly did well). It makes me so happy that I invested my kids time in tkd because their discipline level has absolutely progressed and I couldn't be more proud of my 2 kids. Thank you Master Alan and the YIC family!!!!
Our son has been at YIC since we relocated to SoCal about 3 yrs ago, he is now in the black belt training  and should receive it in April. We are proud of what he's learned at YIC. We have seen Masters come and go, good and ok (mainly good) but one thing that has always been excellent is the customer service. Ms Ann and Master Alan  along with the rest of the staff are genuinely always striving for the best of the students. Thank you YIC for teaching our son respect, discipline and self defense! We look forward to our continued journey
Our Blog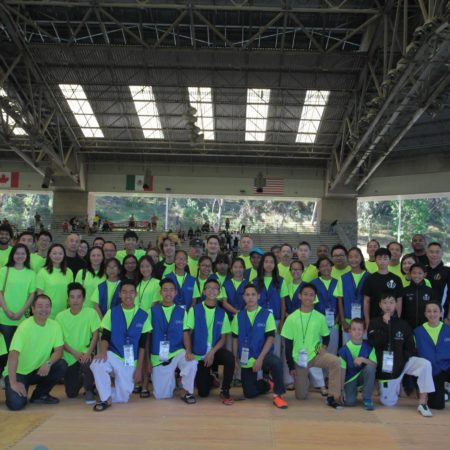 THANK YOU to all of our parent and student volunteers who helped at the International Taekwondo Festival!  We will [...]