ITF Tournament
Ann Yamamoto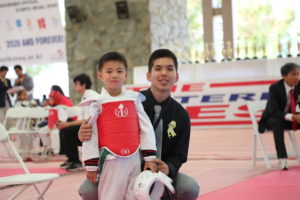 YIC Taekwondo will be hosting our annual tournament called, The International Taekwondo Festival 2017, on Saturday, May 20th at the Industry Hills Expo Center. This tournament is one of the biggest Taekwondo competition with athletes from all over the world! We anticipate 1,000 competitors from USA, Canada, Tahiti, Philippines, Mexico and more.
All of our students are asked to compete and represent YICTKD at the tournament!  We encourage students to compete in 2 tournaments per year so that they have completed the 6 tournaments rule by their Black Belt exam. Competing brings out the best in our students as they face their goals and challenges and build confidence with the experiences gained and we hope to see you all there.
Grandmaster Young In Cheon, Ms. Ann and Master Alan have been working and coordinating this tournament for months and we need YOUR support!  The ITF could not be possible without the help from our parents and student volunteers. If you would like to join us as a volunteer please sign up at www.TKDFEST.com.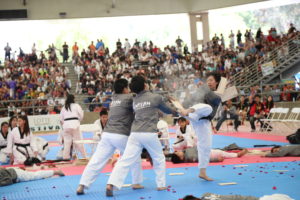 Team-M will be performing at the Opening Ceremony at 12pm don't miss it!